Magnify your performance with speed and quickness!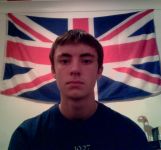 I play soccer and I'm a central midfielder, but I've always been a bit slower than everyone else on my team. I'm very talented on the ball, but my speed was holding me back.

I am absolutely blown away by how good this has been. And now, my team can rely on me even more than usual. I can't wait to continue the program to see how fast I can get! Thanks so much.

Carl B. - England
Speed Challenge Participant
"I play soccer regularly and I always wanted to improve my speed in the game. I tried the exercise and I noticed a huge difference in just one week of doing this isometric exercise. The results of my times amazed me! I never expected to improve in such short amount of time!

This great exercise program increased my speed and my opponents are having a hard time in keeping up with me! My performance now is truly impressive!

I recommend this incredible program to everyone who wants to increase their speed. I can't thank you enough AthleticQuickness.com"

Tiego C. - Portugal


"Hey First of all i wanna say thanks, i´m an elite soccer player 20 years old who has worked with the soccer program for a year, what an amazing result. Today after i finished my excerise i looked back just to refresh my memory of isometric training, how it works and so on, and realized i want the isometric training for my upperbody...

Magnus L. - Malmo,Sweden


"I was the fastest on my soccer team. Therefore, I was running around the defense. I'd get the ball passed up to me and I'd have to knock it on and run around the defense. However, I found it hard to retrieve the ball at the other end. Thanks to your program I am able to get the ball at the other side of the man and shoot great goals. Thank you AthleticQuickness for helping me become the runner I am today :).

Matt B. – Zurich, Switzerland
Speed Challenge Participant
Hey =) Well, I never thought about being one very fast sprinter (I ran without training 12.3 on 100m) which is in my opinion not that fast, but enough for running away from defenders in soccer ;) So this site made me want to try this method, so I purchased some resistance bands and did the workout (with doubts) - I couldn't believe that I decreased my time by 0.8 seconds! Now no defender stops me anymore... Thank you guys for increasing my speed and pushing away my doubts.

Chris – Poking Germany.
Speed Challenge Participant
Hello, I'm a danish soccer player. I had a injury in my rectus femoris, for seven months. When I came back to soccer practice, everyone could out-run me, but then I found this pprogram, and decided to try it. It works!! My 100 metres time has fallen with -1 second. It's amazing. I recomend this program, for sure.

Christopher – Copenhagen, Denmark.

"I have tried the 2 week challenge which I was skeptical about but i gave it a go. I used to do squats and leg curls to gain speed but it really just made my hamstring bigger. I play soccer so speed is a important thing.

40 yard dash
5.78 <--- Before.
5.07 <--- After.

This is a huge improvement. Thank very much Mr. Larry van such. I will always use these methods off season and in season.

Magan – Norway
Speed Challenge Participant
"My son and daughter have used your Kick farther program and now kick the ball farther than everyone on their teams.

My son has recieved many comments from opposing coaches about his kicking abilities. One coach even doubled up on the coverage of him because of your training. Thanks for that."

Brian Murzyn - Glassboro, NJ

[more AthleticQuickness.com reviews...]
As you well know, THIS WORKS!!! I was skeptical at first, as there are so many people on the internet who claim to know the correct way to improve speed through the training of fast-twitch muscles.

I trainied as hard as I could to improve, but as stated on your website, I was unknowingly doing all the "slow-twitch" training that I thought was going to make me faster.

I am a true beleiver in this system. There must be thousands upon thousands of athletes who could benefit immediately from this golden information.

Thank you guys from the bottom of my heart. I can't wait to see how much more I will improve as I continue to train the CORRECT way for speed. Last week during wind sprints after practice, I was blowing everyone away. Including guys 10 years or more younger. THIS SYSTEM ROCKS."

Neil Knuth - Tokyo
Speed Challenge Participant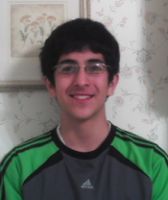 YOU GUYS ARE THE BOMB!!!

I could keep up with some of the guys, but never the speed demons. My fastest time was wind aided, but after 2 weeks on the program I felt like Usain bolt.

I just came back from a hamstring injury and the first time i got onto the soccer field in two months, I was blowing everyone away.

This has been the best 2 weeks of my life. my forty lowered .3 SECONDS!!! CAN YOU BELIEVE THAT.

Everyone asks me to help them get faster, im tellin him to come straight to this.

This really opened my eyes. Anyone reading this had better click on one of the links to buy a program. Its totally worth it.

Zach - Centralia , IL>
Speed Challenge Participant
"I am 56 and my daughter is 16. We bought the kick Faster program for my daughter's soccer. The results are amazing! She is playing soccer at such a high level and will begin playing it in college next year.

I also did the training and my legs just feel so revived, my health is better and I am able to practice with her with soccer!"

Domingo G. - DeWitt, NY
"Your program has yielded some amazing results.

After the first workout you will notice results. Dr. Such research nails the focus of running right on the head, because most athletes have really tight hip flexors and are unexposed to this type of training. You are only strong as your weakest link.

I just want to thank your program for its excellent work."

A.W. - Texas
I was under the impression that weight lifting would make me faster. Luckily I stumbled upon your website and I got my dad to order the program.

Now, after four weeks of doing this program I was able to time my forty and I ran a 5.16!

My goal is to break 4.9 by my birthday in a month. Even if I don't, this is an awesome speed training program and by far the best! Thank you! "

D.B. - Utah
"I have been using your program for two weeks and I have gone to a 4.53 in the 40-yard dash. This program really works."

Marcus - Somerdale, NJ
"Hi, This is a testimonial of success and i just wanted to say thank you for this product. I went through a 6 week conditioning program that cost me a lot of money and the results on my forty time only dropped .08.

Since I purchased this product my speed has increased phenomanaly.

J.V. - Texas
Your product is the first product i have used in my 16 years on this earth that actually exceeded its hype. Your run faster program is seriously the best! Again thanx for your run faster program!

A. K. - IN
"Hello, my name is Kenneth and after using the program for a month, i went from a 5.3 to a 4.9. this has helped me out a lot because now my soccer team has a striker they can rely on to beat the defense and score."

Kenneth Henry - California
"I received this program at the beginning of this season. Ever since I received this program it has helped me catch up to the fastest kid on my team. I have studied isometric training for about a month before I found this progam, and I thought how come no one has even tried to create an isometric training program for running. Then, I searched isometric training on the net and whalah! I couldn't believe it. Thank you.

P.S. Couldn't ask for any better program."

D.U. - USA
Your Product is fantastic! My daughter has been doing the exercises faithfully for 3 weeks and her coach is really impressed. Thanks for your help and for a great product that has made a HUGE difference in my daughter's performance.

D.M. - Texas
"Kicking farther is an athletic skill dependant upon the rate of muscular contraction. The faster you can contract these muscle groups simultaneously, the farther you will be able to kick the ball. And the best way to accomplish this is by using the resistance band with an isometric strategy."